Adaptive Tooling
Assembly Tool Specialists, Inc. specialized adapters are all about time; saving time that is.
Imagine having the ability to drive just about any two-fastener combination that you desire with the same power tool. This is the reality of our hex-to-threaded-drive and hex-to-square-drive adapters.
This kind of innovation and design is what makes it possible for us to solve our customers' fastening problems.
Give us a call today.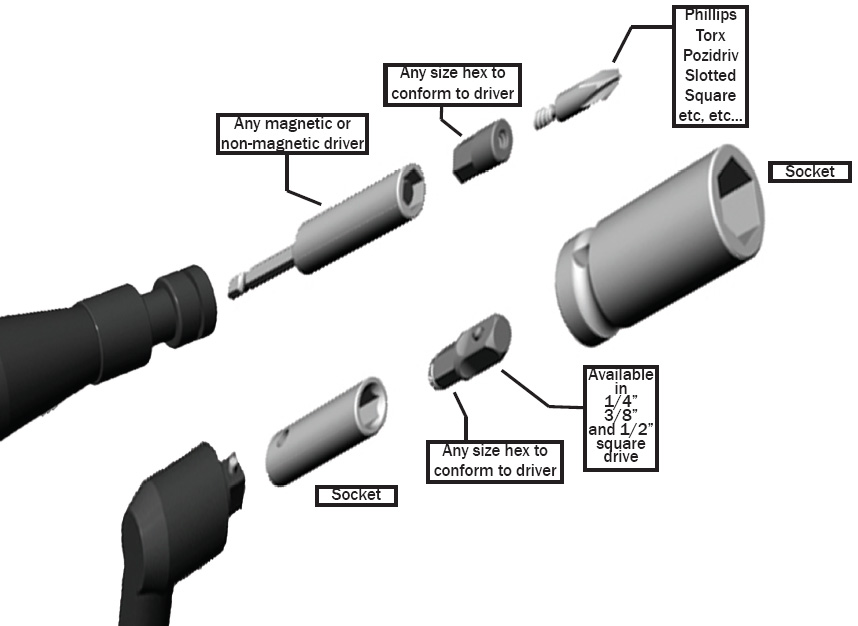 Page 1 , Page 2